Meant to Be is my Valentine! Make it yours and... →
laurenmorrill: You have until 11:59pm on Valentines Day to enter, so get on it! Snap a photo with MEANT TO BE, or creatively photoshop yourself with the cover. Tweet, comment, link, and win one of several awesome prizes, including signed books, $50 from Amazon, or your name in my next book. And yes, this contest is international!
Holly Black's Tumblr: I am super excited to be... →
hollyblack: I am super excited to be able to share with you the cover for THE COLDEST GIRL IN COLDTOWN. I absolutely love it, especially the veins underneath the type which I think are perfect for the book and also gorgeous (in a creepy way, yes, but I am a creepy lady) and the blue brocade which almost… AHHHHHHHHHHHHH!!!! I cannot wait for more Holly Black!!!
Scholastic Kids & Family Reading Report →
One of the findings on the Scholastic Kids & Family Reading Report is as follows: "Having reading role-model parents or a large book collection at home has more of an impact on kids' reading frequency than does household income." I know it can be difficult for lower income households to have a large book collection at home. I donate some of my gently used teen books to the local...
Sarah Rees Brennan: Unspoken Cover... →
sarahreesbrennan: http://thebooksmugglers.com/2012/03/a-smugglerific-cover-unspoken-by-sarah-rees-brennan-arc-giveaway.html/comment-page-1#comments Finally I use tumblr for the purpose it was always intended… to show you all the MOST BEAUTIFULLEST pictures! And the official cover copy: "Kami Glass…
"While checking out at the supermarket today I impulse bought a magazine because..."
Kim's Brain: Clarity Giveaway →
kimharrington: Clarity is officially out in paperback today! With a snazzy new cover and a Perception teaser in the back. Oh, happy joy joy! You can buy it at your local independent bookstore or online: IndieBound | Amazon | Barnes & Noble What's Clarity about? Clarity "Clare" Fern sees…
Holly Black's Tumblr: Wooo! Kirkus Starred Review... →
hollyblack: I am seriously thrilled! That last line is pretty much what every writer would like to hear, methinks. The conclusion to Black's brilliant and unusual Curse Workers trilogy lives up to its predecessors. After everything he's been through, it's hard to believe Cassel has any more tricks up his…
Hank Green's Tumblr: NYTimes Best Sellers →
edwardspoonhands: I am sitting in a van right now listening to John Green talk to one of his best friends about how bad he feels about becoming a #1 best-seller on the New York Times list. Need some backstory? John met Ransom Riggs in college. They did an independent study on Ulsseys together. Randy was one of…
Holly Black's Tumblr: The new COVERS and BLACK... →
hollyblack: So by now, you may have seen the new covers for the Curse Worker series. If not, here they are: This has proven to be a tricky series to find the right jackets for and I am really excited by this new direction. It was described to me as the sort of cover…
3 tags
"Green's willingness to undertake the task is but one indication of his..."
– Love this quotation from Bookpage's article/interview with John Green. SO TRUE! http://bookpage.com/interview/a-signature-move-pays-off-for-john-green
1 tag
2 tags
Dear Hogwarts School of Witchcraft and Wizardry,... →
YES! THIS! Sincerely, The adult who still believes in magic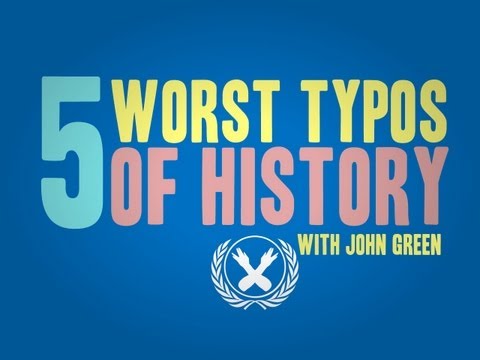 "That is part of the beauty of all literature. You discover that your longings..."
– F. Scott Fitzgerald (via pavorst)
Because I need another internet related...
I now tumbl. We'll see how this goes! I will likely be much more faithful over on my blog (www.yabibliophile.com) and on twitter (@hmz1505).